The first thing people think of when you say "landscape" is a lush lawn of thick, green grasses, adorned with flowers, bushes, and trees which all come together to make a beautiful livable space. At Landscape Connection, planning and designing these spaces is what we do best. Don't just take our word for it, Houzz ranked us as the best in design and customer service in the Denver area!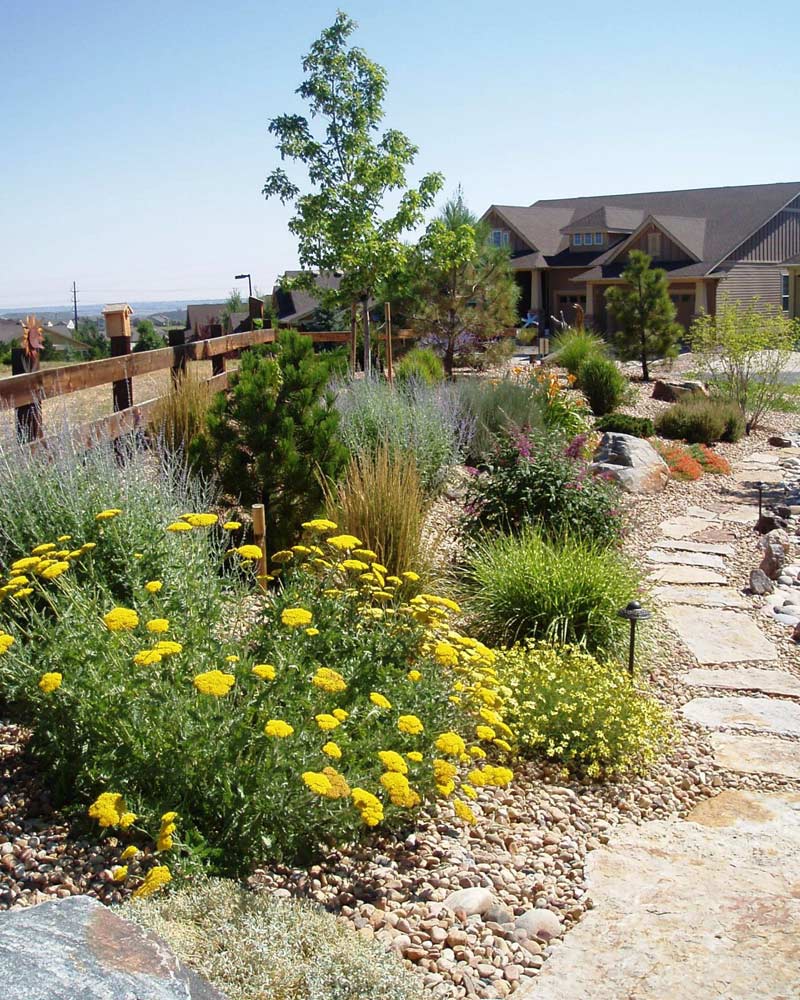 Whether you have your vision all mapped out or you need some help planning out the details, we can help you make your dream landscape a reality. We tailor every project to your home, right down to the nitty-gritty details of picking plants which will thrive in your unique soil type. Some of our previous work has included everything from flower beds to lush, sprawling lawns to secluded garden groves.
Lower Bills, Retain Water—Custom Tailored Design
Did you know that there's more to planning your landscape than just picking colors and varieties? Planting certain trees in the right location can even help lower your power bill by blocking the sun on hot summer days and trapping heat during the cold winter months. Similarly, using the right kind of mulch not only makes your landscape look better, it also helps retain water and prevent weeds from growing, keeping your water bill lower and saving you time you'd otherwise spend pulling or spraying weeds. Furthermore, by selecting a variety of drought-resistant grass like Kentucky Blue Grass or Rye Grass which work well with your soil, you'll hardly even see an increase to your water bill!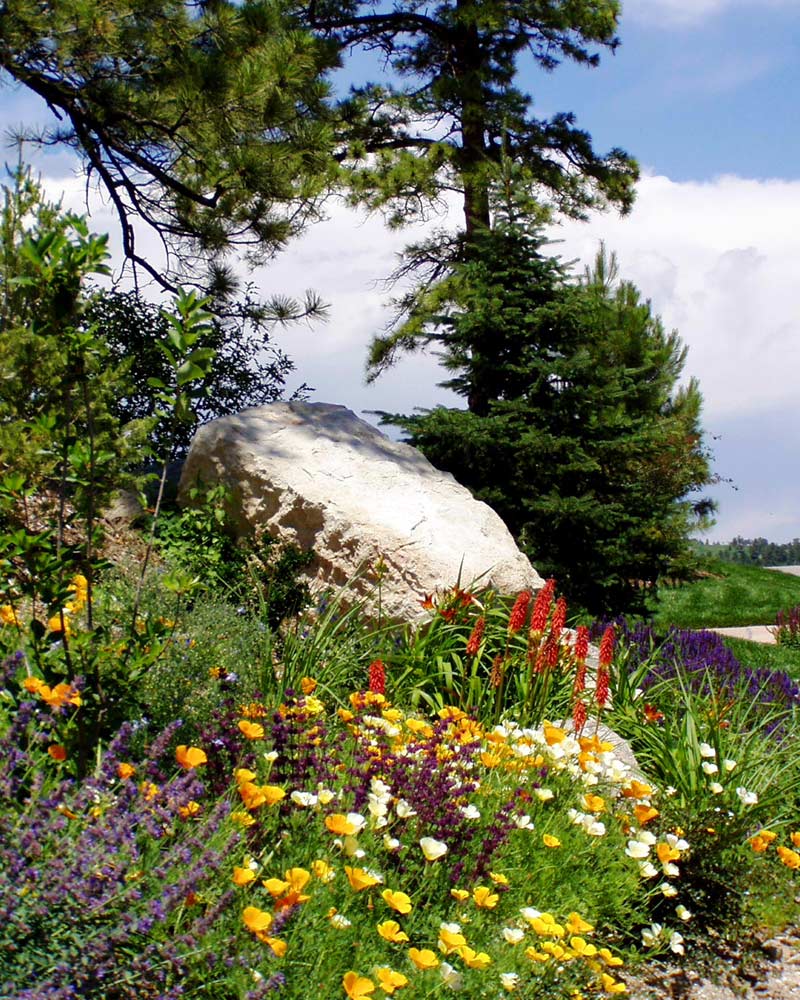 These are the types of variables we can help you figure out to make the perfect landscape for your home. After all, we love everything landscaping and the unique challenges and creative solutions that come along with it!
Planting
With our final plan in place, we can start planting. We prepare your soil by digging down and laying a thick layer of mulch, completely eliminating the need for ugly landscaping fabric. Then we add a layer of topsoil, plant your flowers, trees, and grass on top, and top it all off with another layer of mulch for an extra layer of defense against weeds.
Once everything is in place, all that's left to do is add water, sunlight, and time. Soon it will begin to sprout, then bloom, and your landscape is sure to be packed full of the most gorgeous colors and styles, making it the envy of the entire neighborhood. Not only does it look beautiful, it's also a great way to increase your curb appeal and property value!