Best Of Littleton Award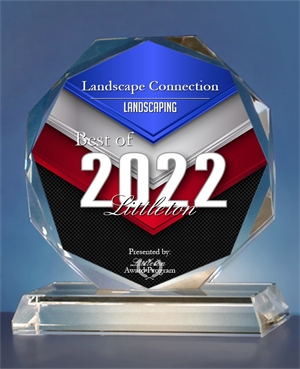 We are happy to announce that Landscape Connection has been selected as the Winner for the 2022 Best of Littleton Awards in the category of Landscaping. Notice to other winners in Littleton is happening over the next few weeks. The entire list of winners will be posted on our website after all recipients have been contacted.
The Littleton Award Program purpose to support and offer public recognition of the contributions of businesses and organizations in and around Littleton. It is your option to have us send you one of the 2022 Awards that have been designed for display at your business. As an Award recipient, there is no membership obligation. We just ask each Award recipient to pay the cost of their awards. The revenue generated by the Littleton Award Program helps to pay for local business support and partnership programs.
For details and more information please go to 2022 Best of Littleton Awards - Landscaping